There is an easier way...
Never help a child with a task at which he feels he can succeed. -Maria Montessori
Fine motor development is an essential foundation of education, self-care and ultimately, independence. Fine motor activities help children improve hand-eye coordination, encourage problem solving and work the tiny muscles in the hands that are necessary for handwriting. Grip Wizard, The Fine Motor Magic Glove was invented by a wizard kid that didn't respond to traditional pencil grips or the suggestions of his OT for improving his fine motor abilities.
The Magic of Grip Wizard is a simplified approach to fine motor development with Consistency, Comfort and Style!
Shop Now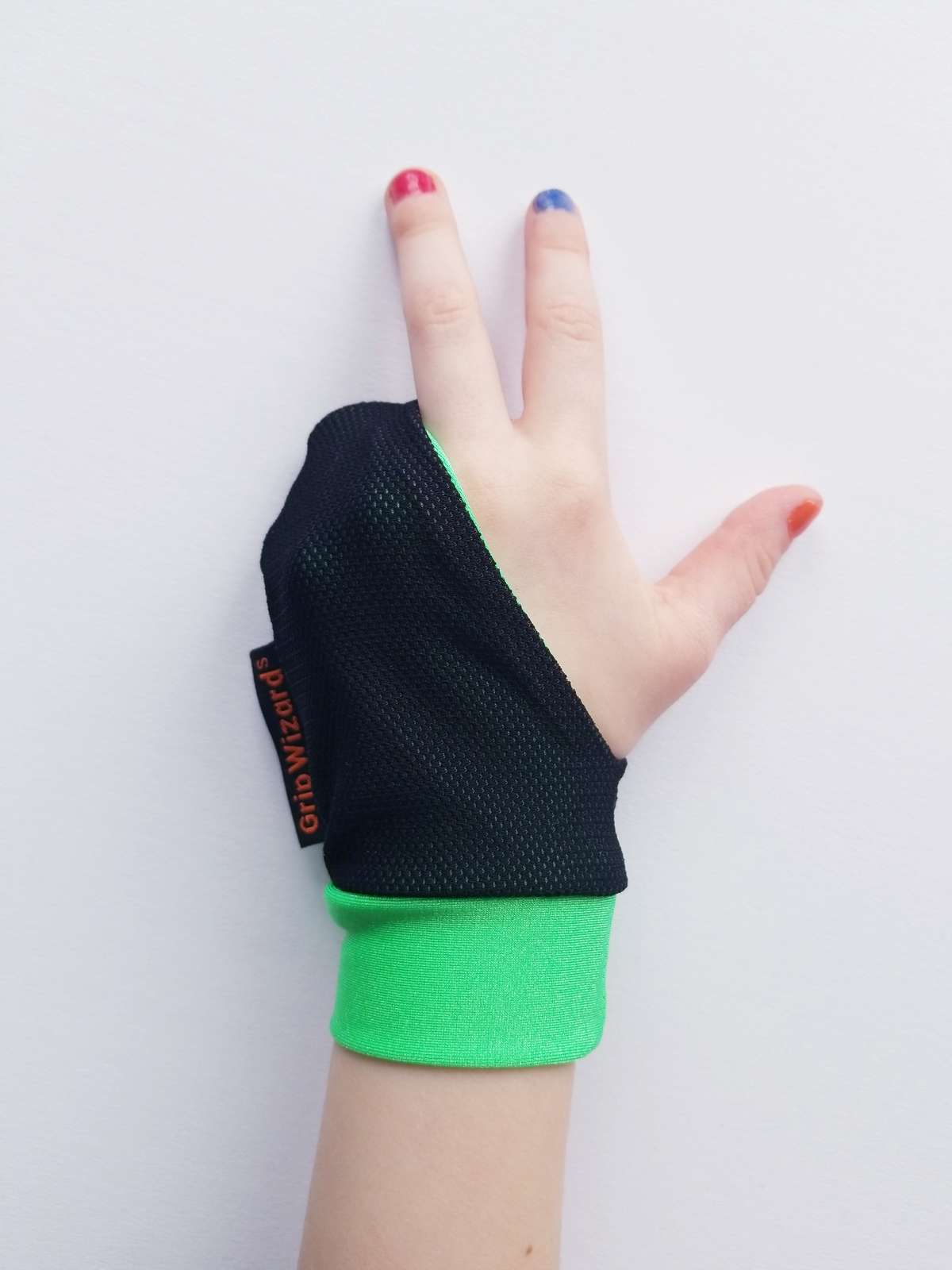 Gentle Tripod Grip Development
By gently holding the pinky and ring fingers to the palm, Grip Wizard allows your wizard kid to focus confidently on the fine motor task at hand, and NOT where their fingers should or shouldn't be!
At home, school and therapy sessions,
Grip Wizard provides consistent tripod grip strengthening and development, whenever it's worn.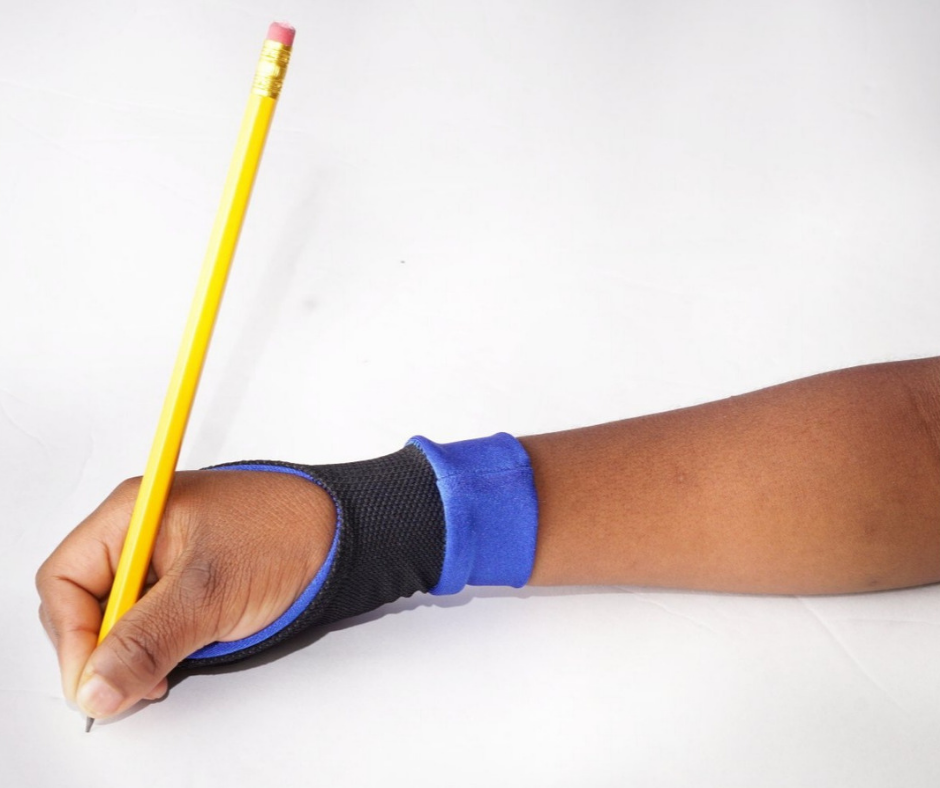 Stretchy & Sensory Friendly
Handmade using soft, high-quality spandex, Grip Wizard's unique design takes the grip OFF the pencil and offers your wizard kid:
-gentle, hand-hugging compression
-a sensory friendly experience
with soft & stretchy fabric
-easy on and off wearing that rolls back onto the wrist when not in use
-the ability to use any writing utensil
and even play games while improving their skills!
(Oh, yeah.. It's totally washable!)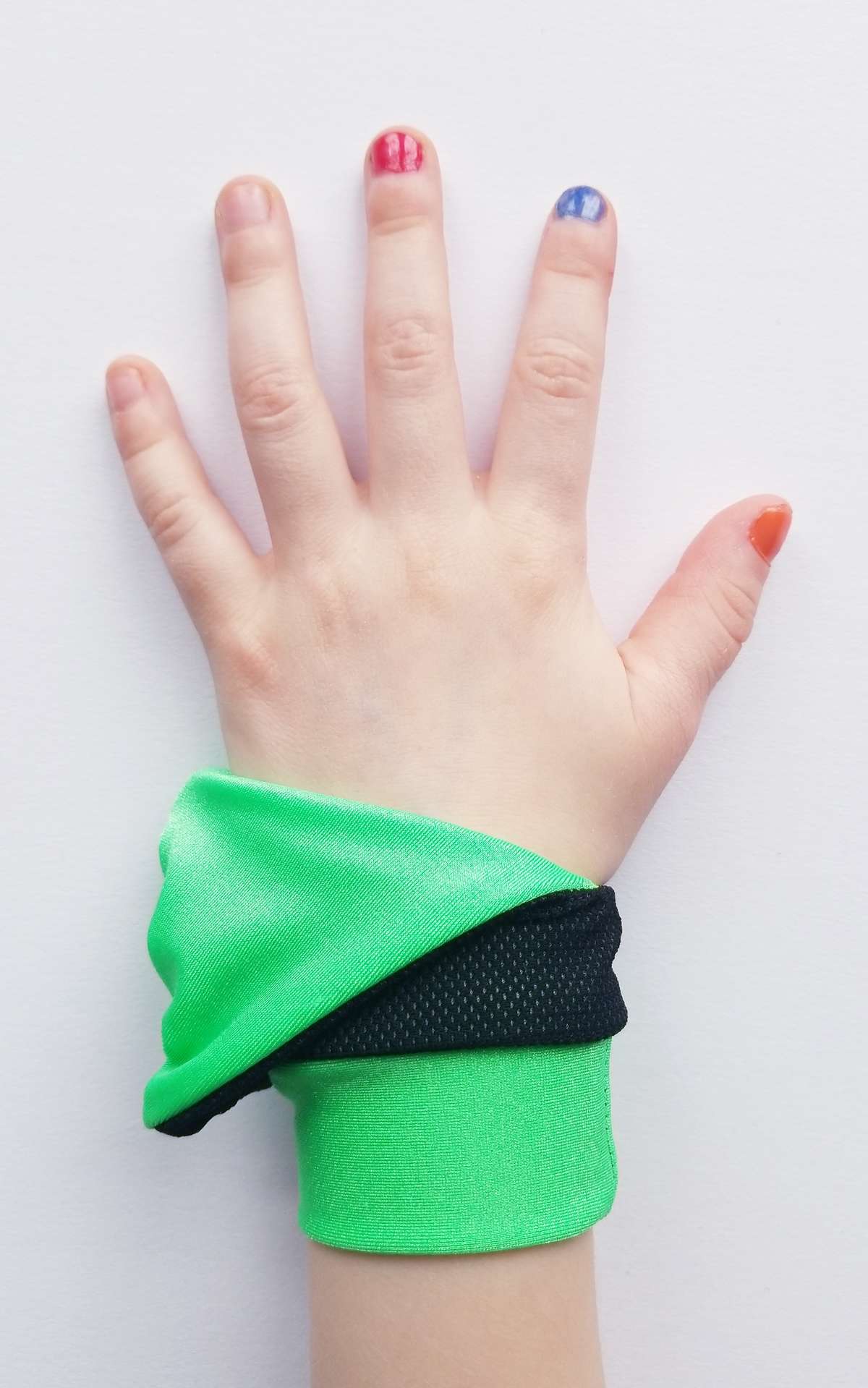 If it doesn't look cool, they won't wear it.
There are several "worn" pencil grip improvement products on the market, but they were developed for younger children and looked as such. Our focus is to provide a versatile fine motor learning tool that could pass for a cool and sporty wristband to encourage students of all ages to Create Fine Motor Magic!